Biography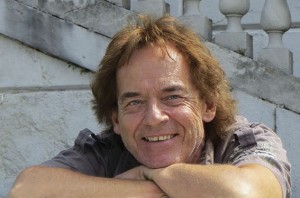 Michael Ryba was one of the most versatile German artists of our time. Son of a lawyer, Michael Ryba grew up in the far north (Schleswig-Holstein) in a family of jurists. Yet, at an early age it became apparent that he would not follow in the juridical footsteps of his parents but leave the straight and narrow qualified by his distinctive, creative talent landing in the realm of art.
Ryba truly followed this path with all its ups and downs until his untimely death in 2014.
After his graduation from high school he studied graphic arts and painting in Kiel, Essen and Düsseldorf and among others at the academy for plastic arts where he was a student of Joseph Beuys. Quite in accordance with the cliché of the "poor artist" Ryba started his career with small jobs somehow surviving hard times.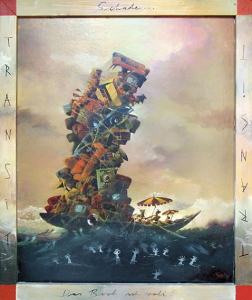 When he forwarded the rough copy of a children´s book to the publisher F. W. Heye the turning point was reached to build an international reputation. Heye recognized Ryba´s marked talent as a cartoonist and suggested drawing puzzles for adults to him. This resulted in a success story with fan clubs from the US to Iceland.
Numerous national and international publications of books followed as well as a voluminous opus of wide variety showing his extraordinary versatility as an artist, drawer, painter, illustrator, and designer.
In the 80's Ryba and his family moved to the countryside into a former monastery situated in the heights of the Black Forest where he lived and worked to the end of his life. There he discovered his love of nature profession-wise finding expression in "Farmer Hubert", a set of children´s books with millions of copies published.
There was always an equally significant, very serious but by far less known facet in his work coexisting with his cartoonist-satirical side: almost classical painting, the artistic initiative, and tuition of social and socio-political projects. So, for 20 years he was the artist mentoring the Roman Academy "Academia pro mundo uno" campaigning worldwide in concerts with classical music and in master courses for the reconciliation of political and religious contrasts.
Working as a lecturer at various art academies his dogmatic approach was both training technical skills and the critical perception of the world emphasizing autonomy. However, there was and there always will be a touch of humor and satire in all his work. This has its origin in Ryba´s way of seeing man as a very kind but very incomplete being.
Michael Ryba died at the age of 66 on the 5th of February 2014 in a car accident in Germany.
His last cartoon puzzle for Heye was:  The Pig in Art
This website is a tribute to Ryba's art in the form of cartoon puzzles.