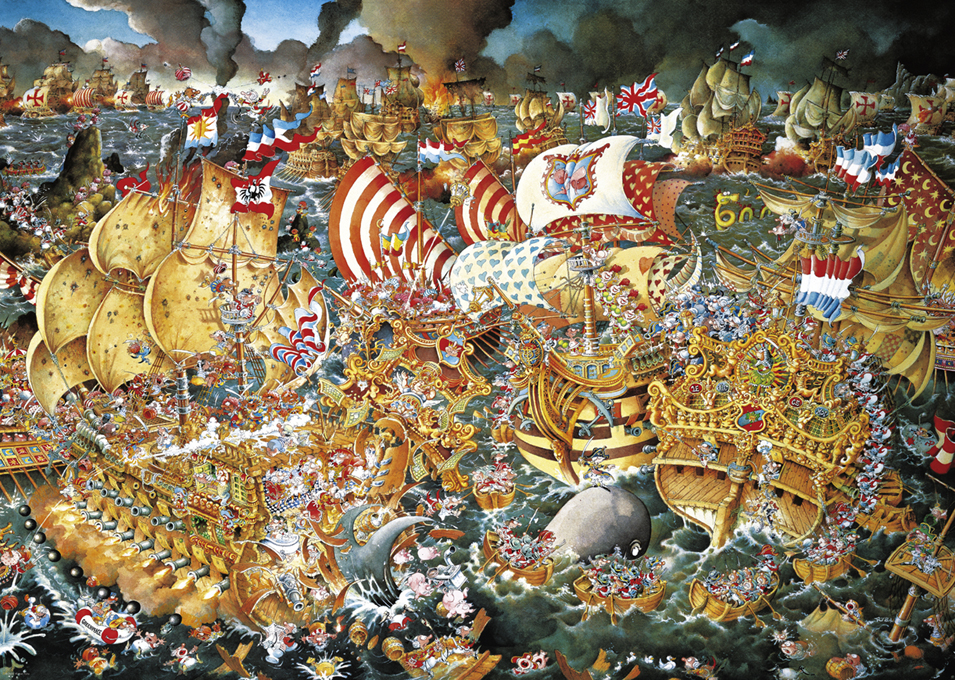 Michael Ryba's cartoon art is filled with personality and wit and his puzzles are known around the world.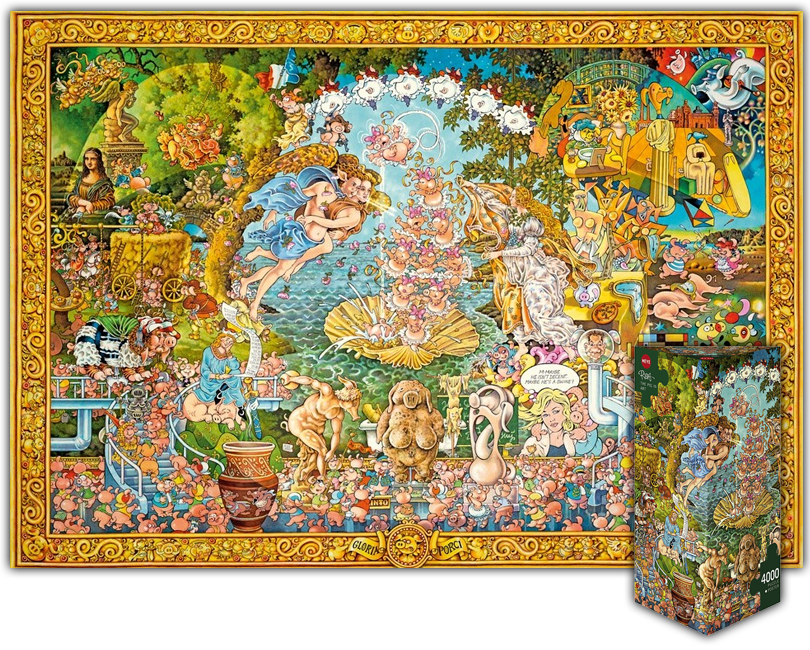 The Pig in Art by Ryba
4000 piece puzzle
This brilliant parody on the history of art was to become Michael Ryba's last artwork made into a puzzle.  In it Ryba displays previously unknown works from many great artists.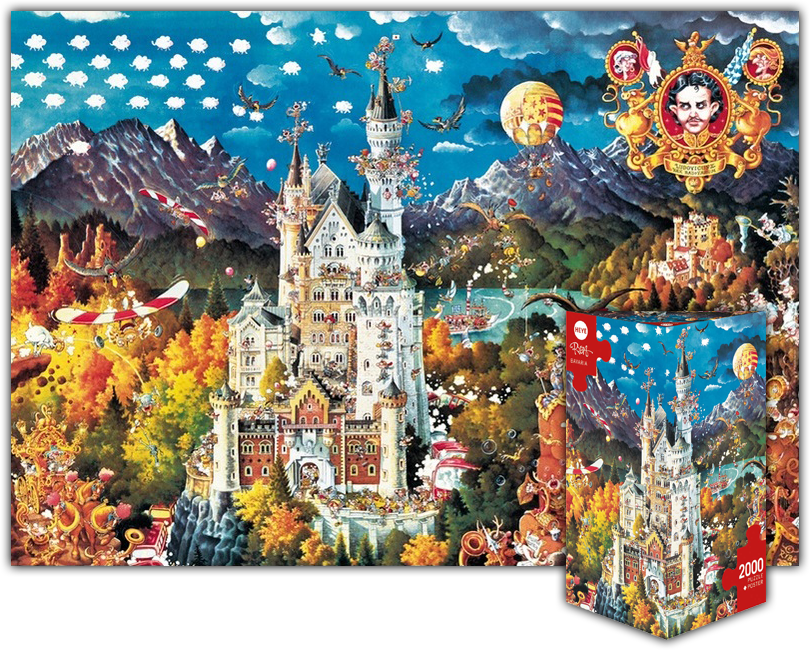 Bavaria by Ryba
2000 piece puzzle
Bavaria was first published in 1987 as a 4000 piece puzzle under the name Bavarian Dream.  Re-released as a 2000 piece puzzle this wonderful scene centered around King Ludwig's castle is a timeless masterpiece.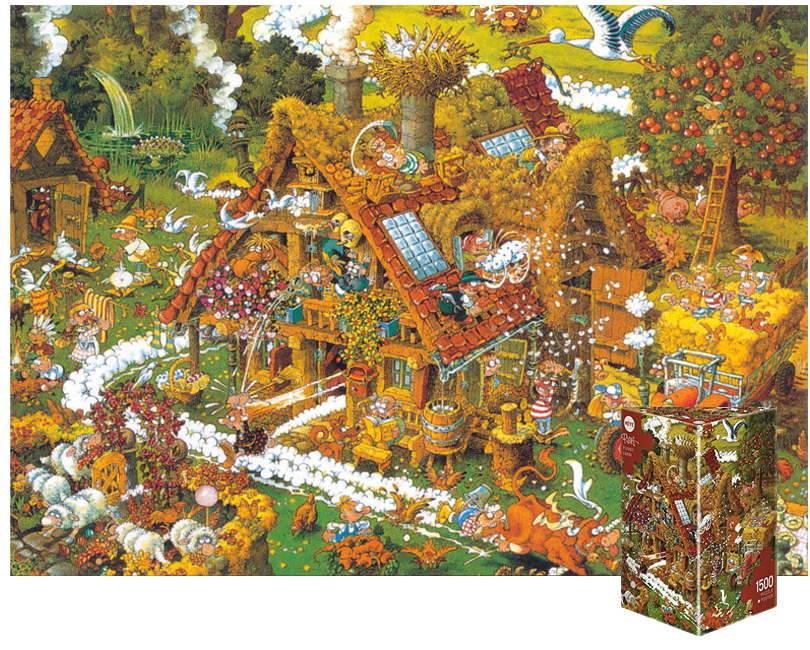 Funny Farm by Ryba
1500 piece puzzle
Chaotic scene from this Bavarian farm.  Ryba's imagination and depiction of farm life is wonderfully entertaining.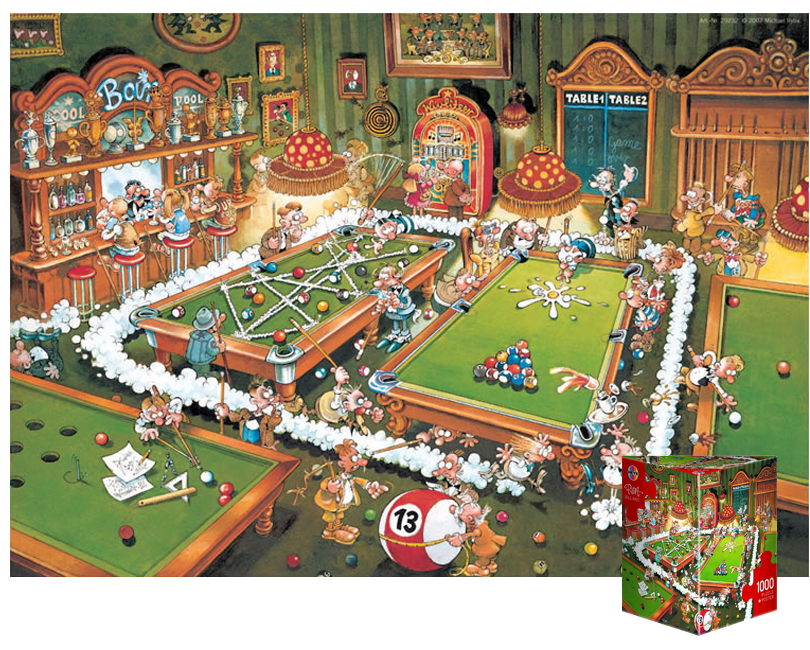 Billiard by Ryba
1000 piece puzzle
Originally called "Fool Billiard", as many of Ryba's artworks it holds many micro stories that you don't notice until you  start working on the puzzle.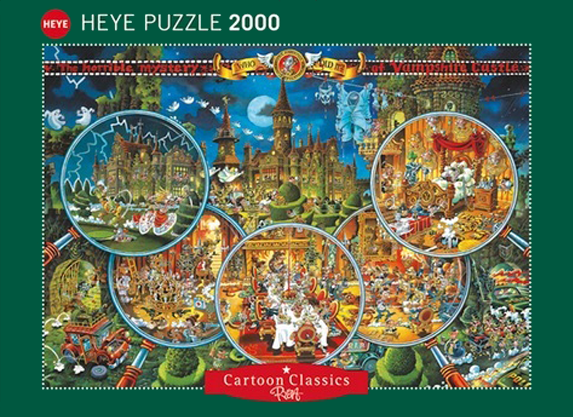 Crime Scene by Ryba
2000 piece puzzle
Originally published as "Who Did it?" in 1998.  Find out who did it by putting together these scenes that take place in an Englis manor.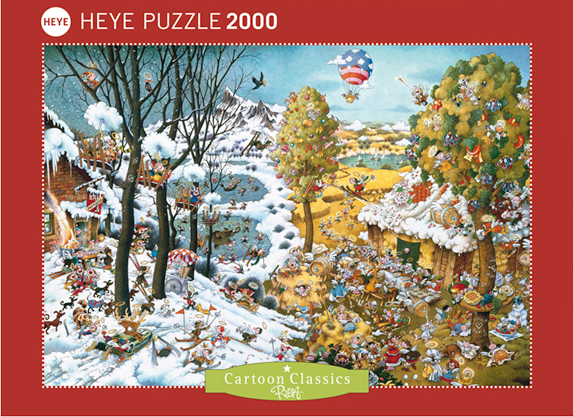 Paradise by Ryba
2000 piece puzzle
Originally published as "Schlaraffia", a 1500 piece puzzle available now in Heye's series "Cartoon Classics" as a 2000 piece puzzle called Paradise.
Browse the full list of Ryba's puzzles
This website is dedicated to Michael Ryba's puzzles and it's purpose is to list all cartoon-puzzles Heye has produced from his art.